at The Grill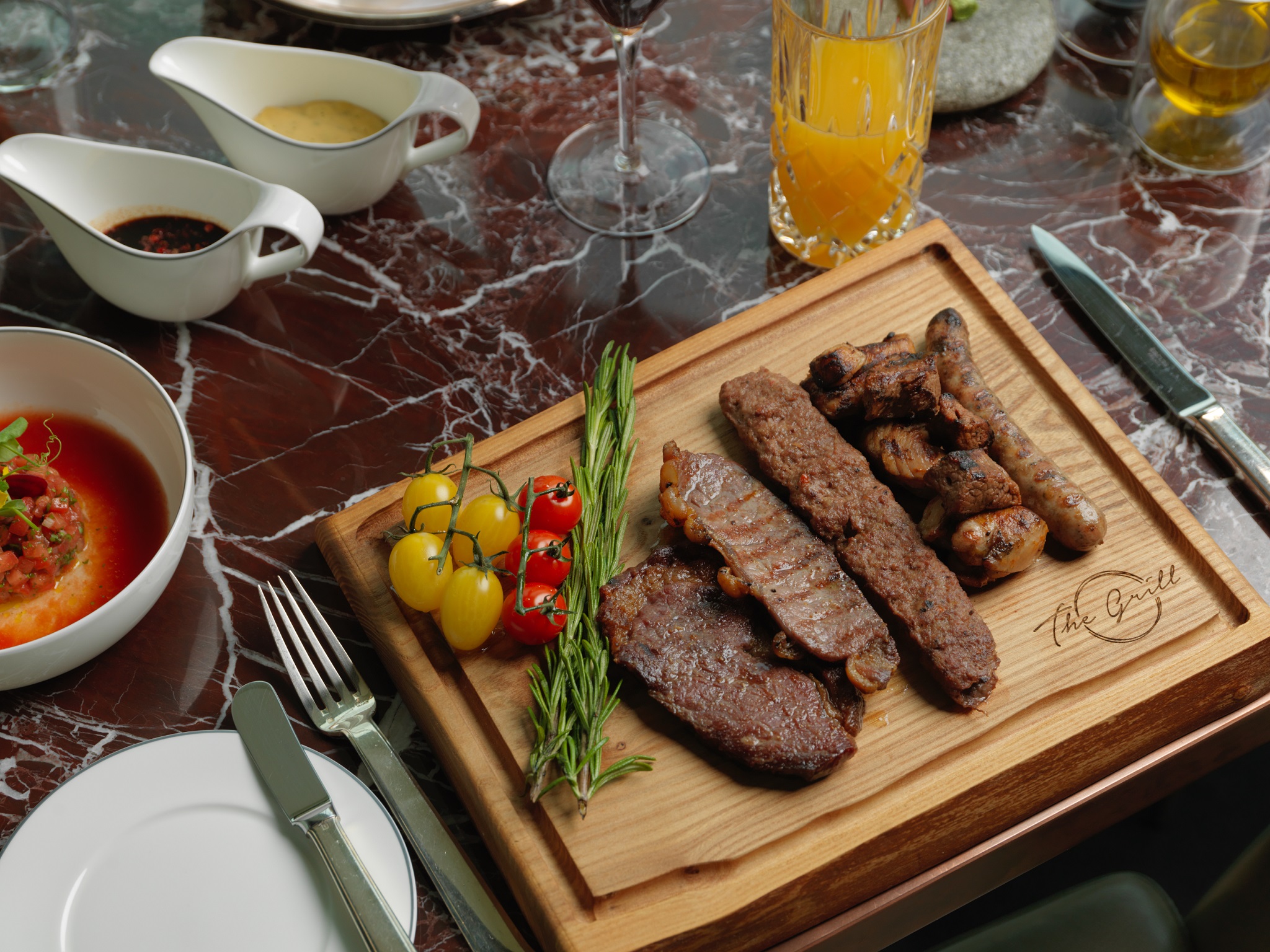 Every Saturday between 18:30 - 23:00
Fire up your Saturday evening with an exquisite all-you-can-eat barbecue dinner at The Grill, our signature restaurant at The St. Regis Astana.
Tantalize your palate with a selection of your barbecue favorites by our culinary team, headed by Executive Chef Oreste Mancini and Chef Ferdi Yungaci. Watch on as the chefs' fire up the josper oven and showcase all the flair of an authentic barbecue, including the mouthwatering selections of premium cuts such as Dry Aged Black Angus Rib eye, Dry Aged Angus Striploin, sausages and shashlik. This special offer also includes a salad bar.
Price: 15 000 KZT per person excluding 10% service charge.
Every Saturday between 18:30 - 23:00
15.000 KZT per person including all-you-can-eat barbecue dinner and salad bar
For more information and reservations, please dial +7 778 00 44 000
Tuesday - Saturday

6:30 PM - 11:00 PM